Respond to the nature: Responsibility of the wood industry business community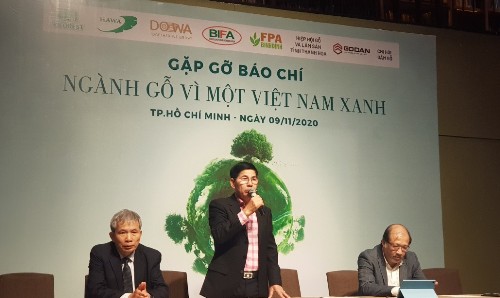 Now as we are sitting here, thousands of households in the Central region are still struggling every day and every hour with the consequences of storms and floods. This consequence is the result of our improper dealings with nature.
Parliament and society are heated by debates about the causes of floods and landslides. The reasons listed include hydroelectricity, conversion of forests to industrial trees, illegal timber, plantation development, ineffective forestry management... However, speaking as National Assembly deputy Nguyen Lan Hieu spoke at the last November 3, we cannot continue to overcome the consequences of storms and floods with kindness. What we need to do is to change our behavior, including the business community in the industry in particular and the whole society in particular, with nature, especially with forest resources in Vietnam today.
Vietnam has 14.6 million hectares of forest currently; the coverage is nearly 42% and increases as the forest area expands. However, the quality of natural forests continues to decline. According to the Minister of Agriculture and Rural Development, Vietnam's current forest area is only 15% rich in reserves, while up to 35% of the total area is poor forest. The image of many trees drifting along the flood water and covering the surface of lakes, rivers and streams is what we see on newspapers, television... Storms and floods reveal the fact that Vietnam's natural forests still are continuing to be "hollowed out". Most of the activities of the businesses of our Associations here are not the cause of deforestation and forest degradation. Our products use wood from planted forests, wood imported from a low-risk source. We are not directly the ones who have negative consequences for floods and landslides.
However, we have an indirect role. Every year, natural timber, including smuggled and high-risk imported wood, is still consumed in the domestic market. The habit of using natural wood, including precious woods, still exists in a large number of people with a lot of money, who want to show off. We sit here not giving proper attention to the domestic market. We do not really pay attention to domestic forest resources, especially the remaining natural forest areas. We ignore the enormous loss of biodiversity. We also do not have a deep sympathy with the ethnic communities that depend on forest resources.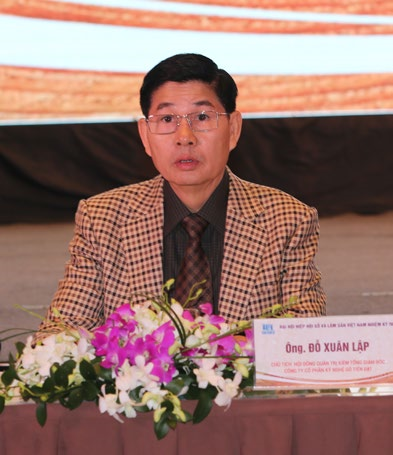 Mr. Do Xuan Lap Chairman of Vietnam Timber and Forest Products Association
And this has been and continues to make the image of our wood industry ugly in the eyes of many people. We have a share of responsibility for creating this image. Hence, it is our responsibility to change this image. Enterprises in the industry need to unanimously support the development of a responsible wood industry and a sustainable forestry. We fulfill this responsibility by signing the Commitment to Sustainable and Responsible Development of Vietnam's Wood Industry. We will mobilize sufficient resources through the formation of the Fund for a Green Vietnam to implement the activities outlined in this Commitment.
We need strong commitments to a sustainable wood industry. Starting right now, businesses in our wood industry community must demonstrate their social responsibility. This will change our way of dealing with nature.
(Go Viet no 128 November 2020)